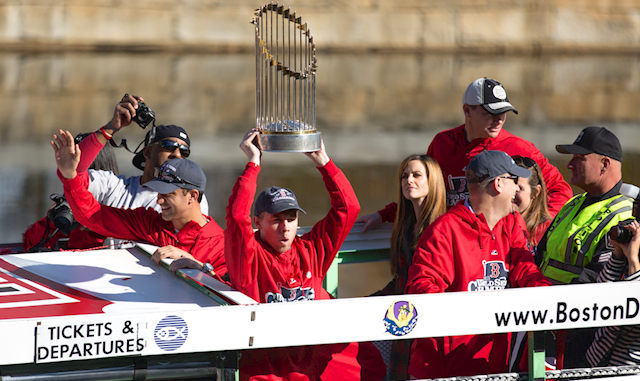 In case you weren't aware, the city of Boston bleeds for their teams. And while the fans are passionate about the Patriots, Celtics, and Bruins, the team that truly unites the city is the Red Sox. When this team is running hot, the seat just has a different level of energy. You see Sox gear on everyone, the games are on in everyone bar, and people are just ready for a fun October. So when the Red Sox got off to a blistering start this year, the city was preparing for another parade on the Charles River.
Before I continue on with my blog, it's important to note that I will never lose faith in my Sox. I watch or listen to every game, and always believe that they are going to win. But, just over a month ago, the front office made decisions that could potentially lead to some other team celebrating the World Series win because our front office is playing the long game.
You see, the MLB trade deadline was almost a month ago and as a Red Sox fan we all knew what our weaknesses were on the field. Yes, we are all geniuses in hindsight, but it was obvious where we needed upgrades. As much as I love Bobby Dalbec, he's been a blackhole in the line. The bullpen while having a strong first half, was definitely overachieving so we could have used some arms, and off course, the starting pitching needed some help.
But as other teams were getting better, the Sox were staying quiet. Yes, we traded for Kyle Schwarber who has had one of the better seasons at the plate this year, but he plays a position where we've been fine this year. Yes, we traded for a couple of bullpen arms, but they've had minimal success this year. And yes, we knew Chris Sale was coming back and so far he's been the rock star we all knew he was. However, the evidence is clear, we were leading the division at the trade deadline, and less than one month later, we are sitting 7 games behind the Rays….and worse 2 games behind the Yankees.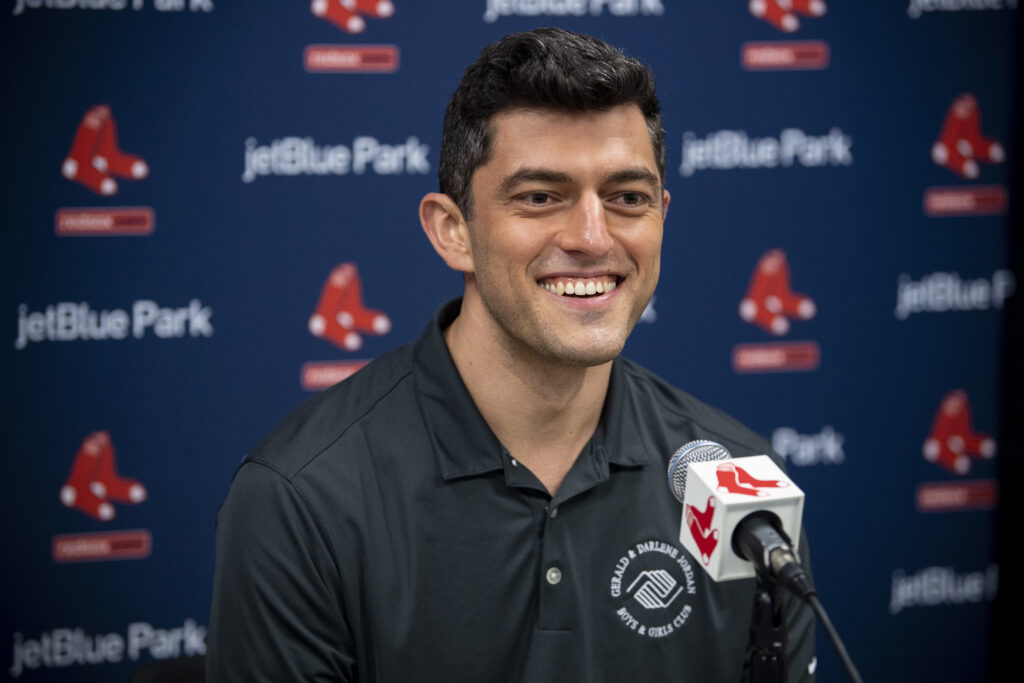 Here's is the frustrating part, I believe we have one of the best GM's in baseball in Chaim Bloom. He helped build those Rays teams that were able to compete for World Series Titles with a minimum salary. However, what Bloom needs to know is that we aren't the Rays…you can open up the wallet in Boston. I know he's a fan of boosting the farm system for both future talent and trade chips, but when your team has a chance to win the World Series, you have to pull the trigger on moves because that's the end goal. You can look no further than the Tampa Bay Rays, they'd done a great job building everything up, but at the end of the day, they don't have a World Series championship. And in Boston, that's all that matters…we don't care about Division Titles and we don't care about AL Championships…..the city of champions expects titles.
But, I have faith in Chaim Bloom and the Red Sox front office. I believe they are working to build something special and long terms here in Boston, it's just going to be a bummer if we don't win a title this year because we had such a special first half.