Each year as the holiday season ends and the NFL playoff picture starts to take shape, many a sports aficionado looks at their bucket list and asks themselves, "is this the year I go to the Super Bowl?" So based on having attended two Super Bowls (humble brag), I thought I'd be able to provide some insight on how to answer that question.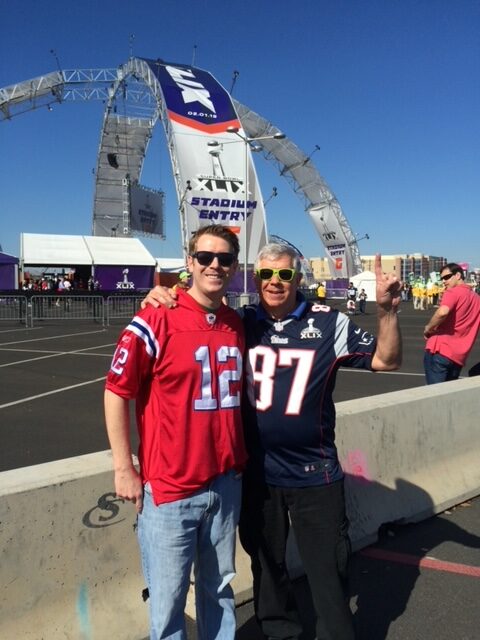 The first thing you have to understand is the Super Bowl is actually two events. The first is all of the fan fest activities and parties that take place during the week leading up to the game, and the other is the game itself. So if you just show up on Saturday or Sunday, you can miss out on a lot of fun, including autograph sessions with NFL greats, watching ESPN broadcast live, and some of the best parties the city has ever seen.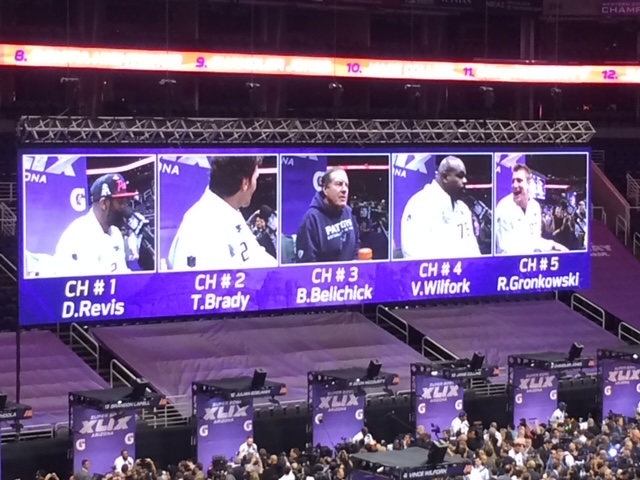 The second thing you have to understand is that going to a Super Bowl can get quite expensive, though I bet you could've guessed that. Tickets easily cost thousands of dollars and then you have to add in travel, housing, and entertainment (eating, drinking, admission fees to events, parties, etc).
Lastly, you should be mindful that after taking time off of work and spending some serious cash, you might be very disappointed in that it didn't live up to expectations. You don't have to look back very far to see games that would have had you considering leaving early if it wasn't the Super Bowl. So if you are thinking of going, important things you should consider are: 1) location, 2) who is playing, and 3) how to get tickets.
LOCATION: Where the game is being played is more important than you may think. Is the game being played in warm or cold weather? The first Super Bowl I attended was XXVI, between the Bills and Washington Football Team (though known by a different name at the time) in Minneapolis back in 1992. Now unless you have been there in the dead of winter, you really don't know what cold is. I am talking all coffee is Iced Coffee as soon as you step outside your hotel. Since the thermostat never reaches about single digits, all of the fan fest activities and parties were held indoors resulting in fewer, smaller and more crowded events than if they were held outside. In addition, the bars were packed and just getting around was a hassle. Depending on where the game is held can also impact the cost of travel, housing, and meals/drink. Some cities are just stupid expensive, which is why if you can go to the game "for work", it's the ideal scenario because you can just expensive everything….as I did.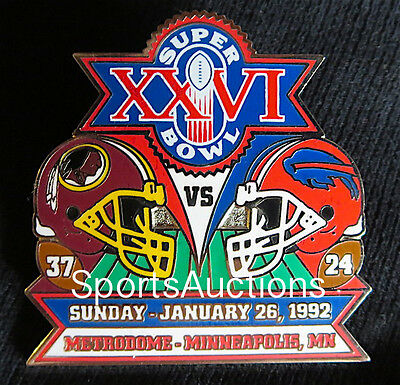 Lastly is the city itself. Is it a fun town like Vegas, Miami, New Orleans, or is it more, shall we say, reserved, such as Indianapolis or Minneapolis (I don't want to hear it if you're from those cities, even on your best night you can't match our nation's top party destinations). Can you play golf or go to the beach? The downside is that the more desirable the city is, more people will want to go and this can drive up the cost of game tickets. Believe it or not, the city can have impact on what type of time you have. The good news is that the NFL announces years ahead where the game will be played. For example, in 2025, the game will be played in New Orleans – great town for partying, good weather, great food.
WHO'S PLAYING: If your team is playing, a lot of the items discussed may become less important, because watching your team play in the Super Bowl is special, and if they win-it is something really amazing. Top Spork and I were fortunate enough to be at Super Bowl XLIX in Phoenix in February, 2015 to see our beloved Pats beat the Seahawks in one of the most amazing Super Bowls ever. If one of the teams is the defending champs or either or both teams come from big markets, this will result in greater demand and higher ticket prices.
GETTING TICKETS: Each year around this time, the NFL and authorities warn people about scams around game tickets and package deals. Unfortunately technology now allows people to print tickets that are virtually identical to the real thing and websites promoting package deals can look very legitimate.  So you have to buy the tickets from reliable sources. But even when you are convinced the tickets are real, you may have to meet some guy in a McDonalds and hand over thousands in cash and hope you don't get robbed.  As for package deals, you really have to do your homework as people who make it look like they are local, may be half way around the world. And then, there is the price, we paid $2500 each for the Pats/Seahawks game, but there were people sitting next to us at the game who paid double that.
So whether or not attending a Super Bowl is worth it, is sort of like asking whether you should buy a new car, new boat, or a new house. The price may be different but the process is the same. Weighing the pros and cons, cost vs. benefit, etc. How high is it on the bucket list, is it the best use of money at this time, who would I go with, etc.  You may be  wondering, did I think it was worth going to those two games. Truth be told, I went to the Game in Minneapolis because It was high on my bucket list, and more importantly, my company paid for most of the costs as it was part of an award program. But I probably would not go to a Super Bowl in a cold city again, as I now know how much better it can be in a warm city. As for Phoenix, not only was the game one of the best ever and our team won, but more importantly, I went with my son, had a great time, and we will cherish memories from that game forever.
One final thought, and it is not a trivial one, is who will you go with? Taking a spouse or child makes it very special, but can really pump up the price. Does the best friend who you would like to go with have the money, time available, and/or spousal OK. Going with someone who you know, but not that well, may end up being a major disappointment if your ideas of having a good time are very different.
If you decide to go now, have a great time and soak it all in. If not, there is always the future. Perhaps by planning ahead, it maybe easier to go, especially if it coincides with a special birthday or event, such as retirement. The Super Bowl, both the activities leading up to the game, and the game with all of its fanfare, are something you will never forget. Whether it is turning around and seeing Jerry Rice walking right behind you as he heads to the ESPN booth, or watching Malcom Butler make the interception of a lifetime, the memories will stay with you forever. Enjoy