There are zero facts to support this theory, but I bet the year after each Winter Olympics there's an uptick in skiing injuries. The athletes make it look so easy, who wouldn't be inspired after watching the best athletes in the world travel down some of the best slopes on the planet. And my mother-in-law aka Nana Spork is no different. After seeing some of the footage from the 1980 Olympics in Lake Placid, Nana Spork decided it was time to give skiing a try.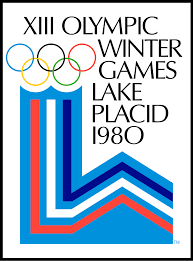 To give a little bit of backstory, Grumpy Spork and I had been married a couple of years, and had taken up skiing the second half of the 70's. As I mentioned, inspired by the Olympics, Nana Spork, asked us to take her with us. At 47, she was in pretty good shape so we figured, why not. We had a trip planned for the White Mountains in New Hampshire and decided it was a good mountain for her to get started. For those of you not familiar, the White Mountains is deep in the "Live Free or Die" part of the state. That info doesn't really add much to this story, but I felt it's important to note how wild NH can be.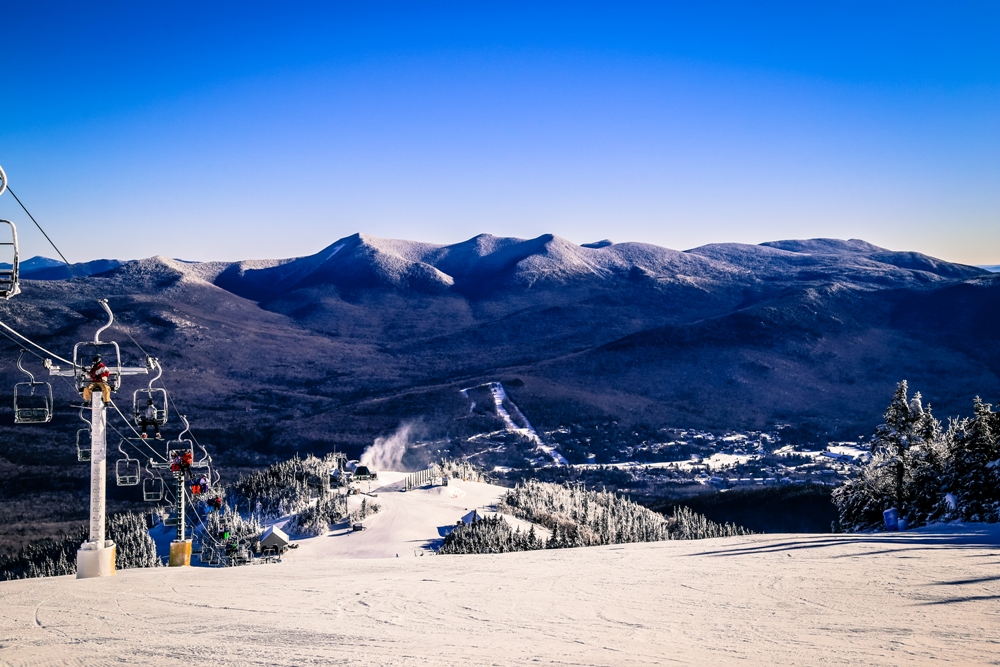 On the fateful day of her first trip to the slopes, the weather was perfect. Not too cold, and the freshly fallen snow made for perfect conditions – a rarity in the White Mountains. After getting fitted for equipment, we signed Nana Spork up for beginner classes. We left her with her instructor and went on our way to some of the more advanced slopes with the plan of periodically checking in on her. We were pleasantly surprised to see she was having fun and able to  make her turns, stay upright, and successfully make her way down the bunny slope. Basically everything you were hoping when you send your mother-in-law off to do a sport she had zero experience in.
Now, a little advice for other daughter-in-laws out there, sometimes it's better to keep your mouth shut. Seeing that Nana Spork was getting the hang of it, I thought it was I'd invite her to join us up the mountain on the beginners trail. Se was reluctant at first, but after some nudging by me, she decided to give it a try. I'm not sure if she believed she could actually do it, but rather knew that I was not a very good skier myself, and figured that if I could do it, she could too!
The ramifications from my "nudging" quickly set in as we headed up the mountain. As we were on the chair lift, Nana Spork made the mistake of looking down and started to have serious second thoughts, especially as we bounced 30 feet above the slopes below. Both Grumpy and I reassured Nana Spork that  the chair was not going to fall off the cable and the trail was very similar to the bunny slope she was on that morning, just longer, but you could see fear starting to set in. Fortunately, the ride came to an end and we helped Nana Spork successfully get off the chair lift; though the thought of her just circling on the chair lift for the next couple rotations did cross my mind. When we got to the trail, she started to get her confidence back and we explained to her that we now had to follow the  beginners trail which crossed under the ski lift we just got off.
Not sure who made this genius decision, but what was unusual about this beginners trail is that it crossed a more difficult trail. In spite of signs warning skiers to yield to people on the beginners trail, some skiers still blasted down the lift line trail. Bet you can't guess what happened next, just as we started to ski under the lift line, some kid comes down the lift line and crushes some poor lady right in front of Nana Spork. Fortunately nobody was not hurt, but Nana Spork freaked out. She would not move so Grumpy Spork grabbed her arm and guided her to where the beginner slope was no longer under the lift line. Now the trail was wide, quiet, and pretty flat, so we tried to assure she that she could do this. But as much as we cajoled Nana Spork to begin skiing, she just stood there, frozen. Grumpy made several attempts to take her arm and guide her down the trail, but it wasn't going to happen. Everyone will tell you that stubbornness is a trait that runs in the Spork family.
With little options on the table, Grumpy had Nana Spork take off her skis and he put them on his shoulder and skied down the trail leaving his mother to walk down the mountain as I slowly "skied" along next to her. Fortunately it was a beautiful sunny day, so the views were amazing and the packed powder and gentle slope made walking with ski poles not too difficult. Never the less, it took quite a while and Nana Spork was periodically asked by passing skiers " Hey lady, where are you skis? You know this is a ski trail, right? " Well, we safely made it to the bottom and Grumpy still has pictures of us making our way down the trail. What started off as a dot in the snow gets larger and larger as we get closer to the bottom. As you might imagine, that was Nana Sporks first and last day of skiing and as any mother-in-law would do, she loved to tell the story of how her new daughter-in-law tried to get her killed on the ski slopes. My biggest take away, some sports are better left to the professionals. Just because it looks easy during the Olympics, doesn't mean it is….I mean it is the Olympics.